Higher quality, more productivity, less wastage
Battery production and artificial intelligence (AI) are two key technologies that will continue to shape Germany's economic future in the coming years. Christoph Berger combines both with his research on intelligent battery cells. The senior research associate for battery technology at the Fraunhofer Institute for Casting, Composite and Processing Technology IGCV investigates how production processes during assembly affect battery quality. In the interview, he talks about the battery's future and his research project »KIproBatt«.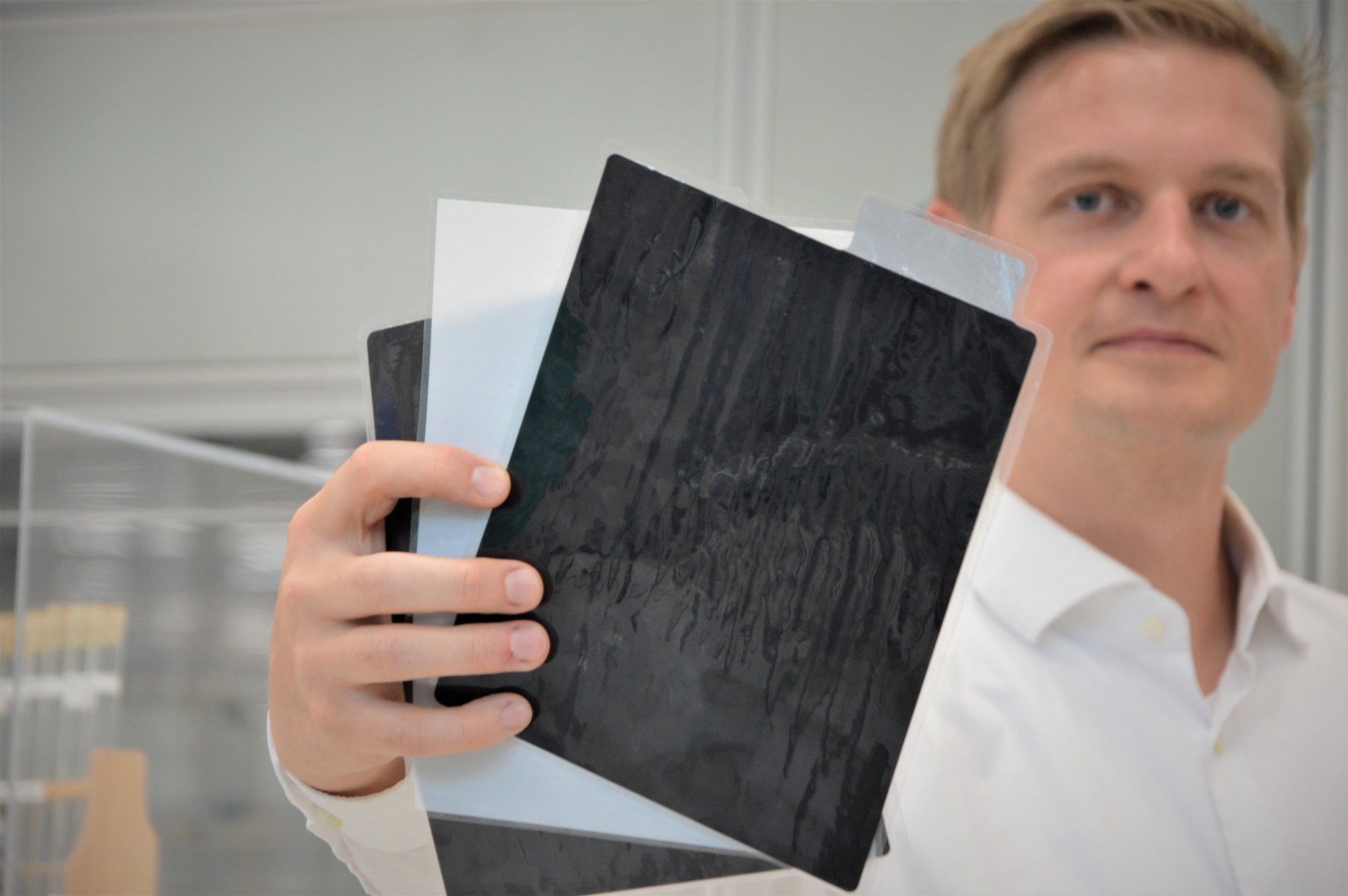 Mr. Berger, you are leading the team at Fraunhofer IGCV that deals with production processes for sustainable mobility solutions. Why is battery cell research so important?

Even more important is the increasing number of german battery cell factories currently under construction; further new buildings are planned, including players like VW, Tesla, and CATL. Research is currently in full swing all around Germany, and joint networking is particularly valuable because all these researchers have different concepts. It multiplies the opportunities to bring our research into companies, education, and various projects. For instance, we support the Research Fab Battery Cells in Münster. In the end, this knowledge buildup should reach industry locally - with more efficient and high-quality battery cells.
How does the funding actually reach the research community?
We have different projects where we're bundling the various competences. For example, we just started our new project,»KIproBatt - Intelligent battery cell production with AI-supported process monitoring based on a generic system architecture«. The consortium even started to work two days before the project's official start with a project kick-off. Corona-related, we met online to lay the foundation for successful project implementation.

What's the project's framework?
Our funded project is supported by the German Federal Ministry of Education and Research and supervised by Project Management Jülich (PtJ). Fraunhofer IGCV is also working closely with other research institutions: the Fraunhofer Institute for Silicate Research ISC, the Technical University of Aschaffenburg, and the University of Bayreuth.

What exactly is the aim of this new project?
Above all, we want to support national cell production. For Germany as an economic location, battery production and artificial intelligence (AI) methods are key technologies. Manufacturing must become even more productive. How? By digitizing its processes and using AI-based methods. As part of our »KIproBatt« project, we are specifically aiming to make progress in digitization and statistical data analysis - supported by AI. What we learn here, we want to contribute to the follow-up project, where we aim to design and implement a pilot line for the production of solid-state batteries.

Can you explain this in a little more detail?
The battery cell production plant is being systematically expanded at critical process steps, such as cell singling and stacking, with sensors like force gauges, load cells, and camera systems. This is the first step generating the data basis for the project. To efficiently collect data, we are building a software architecture. This consists of sensors, controllers, and networking based on the OPC Unified Architecture (OPC UA) protocol. To benchmark the different AI methods, we produce reference batches of pouch cells in the upgraded plant. From abstract material and process models, the central, ontology-based data space structure can be implemented. The required software interfaces for input and output are also implemented in this way. With the data basis created, we can use the knowledge gained about the sensor and process data to define data-driven models in the physical-technical process simulation and further develop hybrid models (»physics-based and data-driven«).
How and for what are these models then used?
We create the models for individual manufacturing steps and then merge them into an intelligent, end-to-end process monitoring system that covers all manufacturing steps and takes a holistic view of the manufacturing process. Also, we analyze how suitable these models are for the application context of battery cell production. Therefore we implement a software demonstrator and subject the processes to a benchmark based on actual production data. Furthermore, we derive findings that can be generalized and evaluate the procedure from a business statistics perspective.

...with what goal in mind?
Finally, we carry out this extensive work to understand the relationships between individual process steps and their production parameters. In this way, end-to-end process monitoring is used to identify at an early stage whether fluctuations in production parameters impact product quality. For example, we can determine if stacking accuracy affects battery capacity.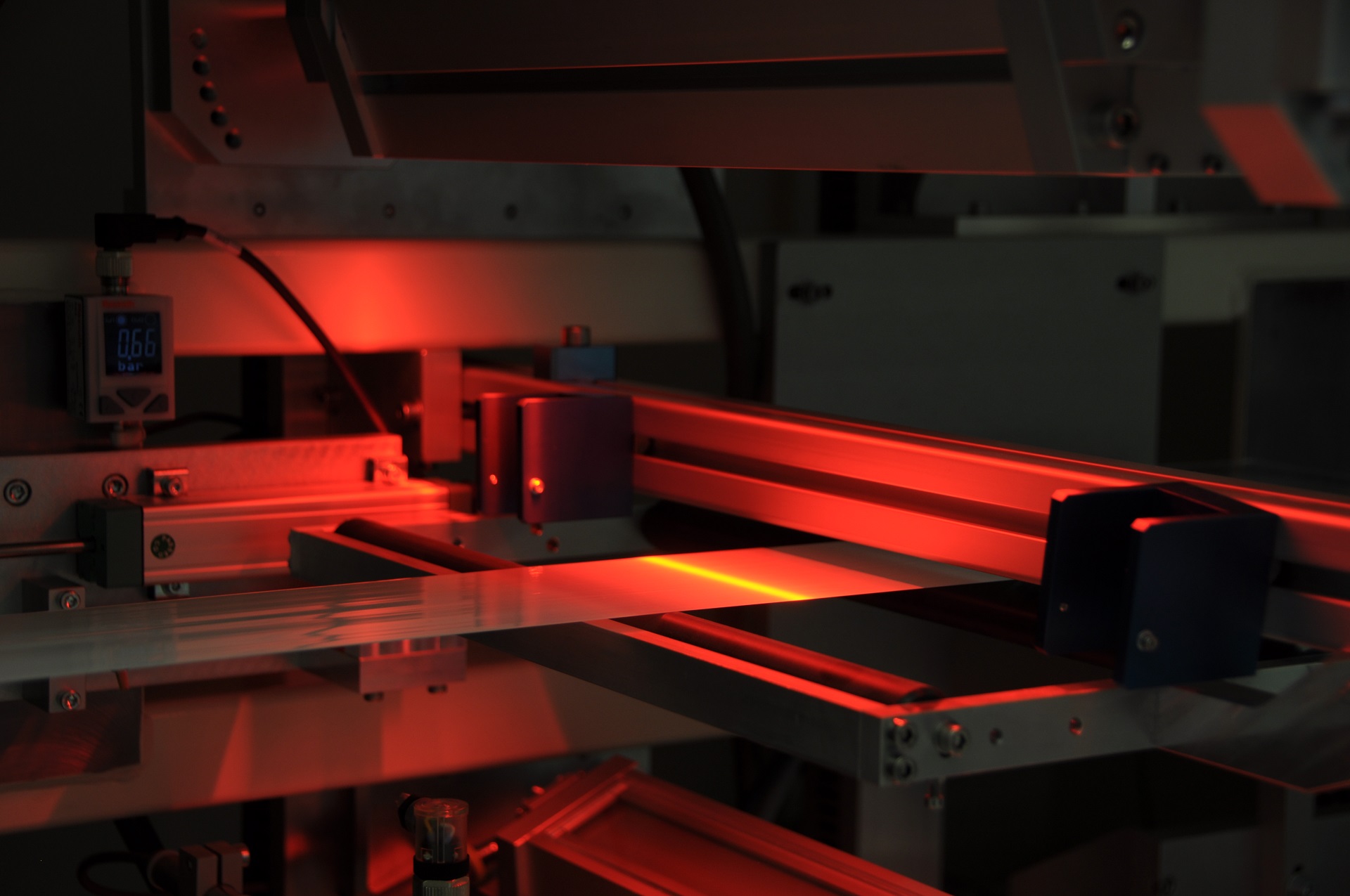 And in this way, can you support national cell production?
Correct, the AI technology, will reduce production cost s and improve the product quality of battery cells. In addition to product quality, the AI models and methods developed in the project can increase productivity, as mentioned earlier. For this purpose, the amount of electrolyte and the energy consumption per cell are optimized. A lot of scrap due to material, geometry, and environmental factors is avoided through the development work.
We are also helping to standardize interfaces and describe data semantically. Through this activity and the developments in the »KIproBatt« project, Fraunhofer IGCV creates the prerequisites for specific use in an industrial environment.
In your opinion, what would be the impact of such »specific use«?
In the rapidly growing market, sustainable production that conserves raw materials is a basic requirement. More than a dozen new production facilities are currently being built in Germany. Their production can be improved even further with the methods of AI. Moreover, a great opportunity arises in the combination of both research areas. In other industries, AI is often used exclusively to optimize established processes. That is not the case here. In our project, we aim, in particular, to map existing expert knowledge into algorithms. Manufacturers will benefit from this. When it comes to increasing productivity in cell production, much greater steps are possible thanks to artificial intelligence.
Thank you very much for the interview!