High-speed helicopter RACER: Fraunhofer IGCV develops sustainable production method for CFRP side shells
Up to 400 kilometers per hour fast and still light and fuel-efficient? That is possible – with the sustainably produced high-speed helicopter RACER. Together with Airbus Helicopters, Fraunhofer IGCV developed an innovative, highly automated manufacturing process for the CFRP shell components of its outer skin.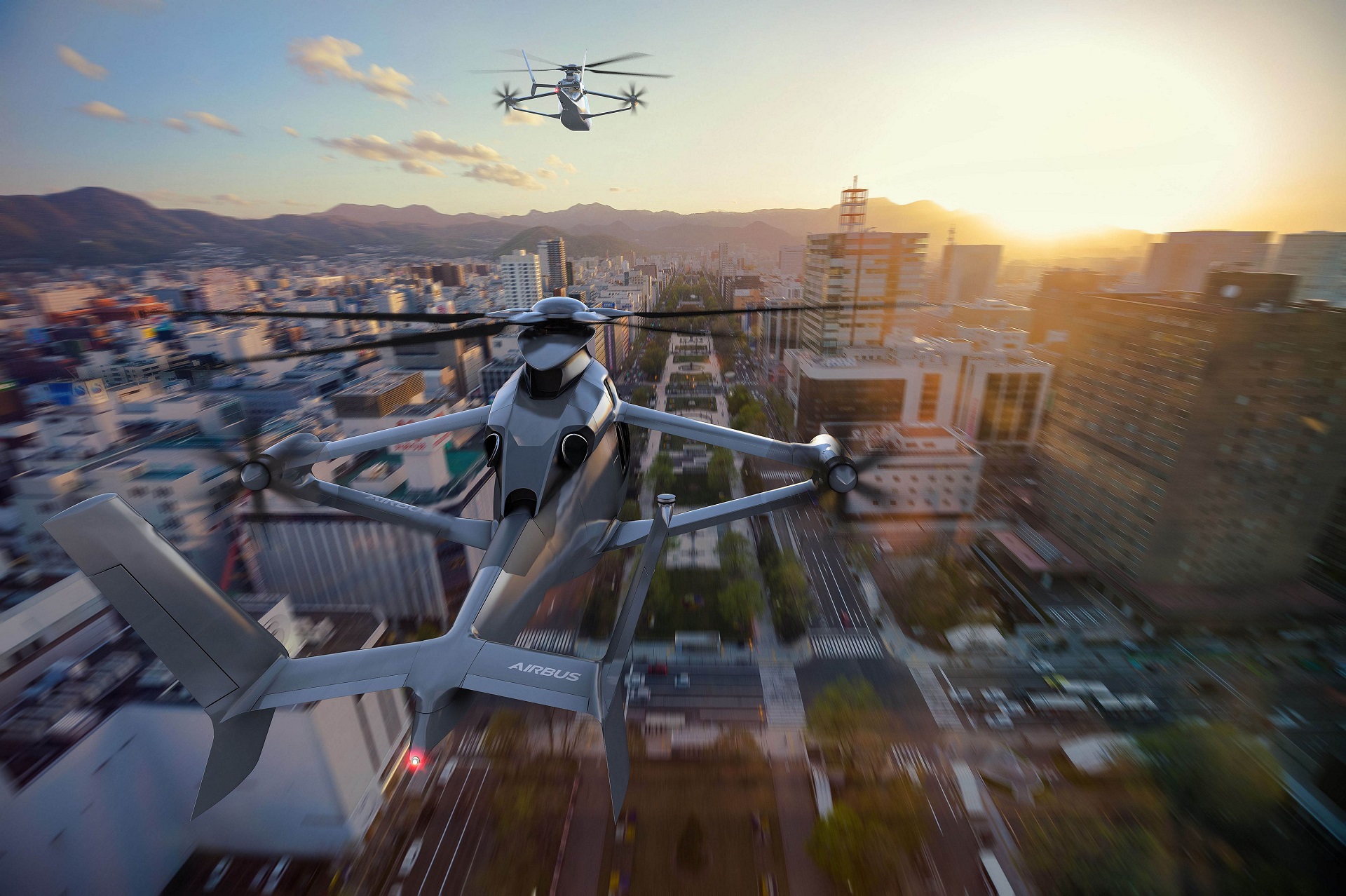 The high-speed helicopter RACER - short for Rapid and Cost-Effective Rotorcraft - is not only significantly faster and lighter than a conventional helicopter. It can also be produced much more cost-effectively.
Until now, large-format shell parts for the sides of a helicopter must be produced manually. Researchers at Fraunhofer IGCV and Airbus Helicopters have now succeeded in developing a new manufacturing process in which the side shells are produced in a highly automated CFRP sandwich construction. The manufacturing process of the 3.4 x 1.5-meter shell segments, which form the rear right and left parts of the outer skin, is based on the so-called Automated Fiber Placement (AFP) process.
Although it weighs less, a CFRP component manufactured using this process is significantly more resilient than a comparable steel element. The lower weight thus enables lower fuel consumption. Thanks to the innovative manufacturing process, the helicopter is significantly lighter, more sustainable, and cost-effective.
The European Union is funding the project as part of the CleanSky 2 program. Together, we are paving the way for a sustainable future in aviation.
Automated Fiber Placement of Helicopter Side Shells